Custom Signs Online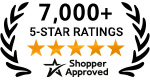 Although our website features hundreds of different signs, sometimes our customers require a unique message or a variation on one of our stock signs. In order to fulfill this need STOPSignsAndMore offers full customization for all our signs. Custom Sign options allow for more flexibility in design or style ranging from No Parking Signs to Novelty items. Once you order a Custom Sign you can add your company's logo, specify color preference or layout to fully customize your order.
Read More
Many Types of Custom Signs
By their very nature, Custom or Personalized Signs vary greatly. Often times they stem from our customer's ideas but sometimes a slight tweak or variation on one of our stock signs is all that is needed. Although the style of signs from STOPSignsAndMore can vary, we still use the same high quality materials and durable aluminum to manufacture every sign. Because you can choose between many different colors, shapes and sizes there are endless possibilities and variations of custom signs. Whether you need a sign for your parking lot, a new paddle sign for your school's crossing guard or a no trespassing sign for your lawn, we can make it to your specifications. You can even order custom signs made from other materials such as durable, baked enamel or vinyl banners.
A Few Ideas for Personalized Signs
Although we have many standard designs for our signs, adding customization helps fulfill a wide array of needs for our customers. Restaurant's may choose to add their name logo or other relevant information to parking signs in their lot. Homeowner's Associations can personalize and tailor neighborhood watch signs to their specific area with information about the local community or police. This level of personalization is what makes custom signs so valuable for our customers.
Custom Signs serve an important purpose with a unique personal touch. Companies have the capability with these signs to transmit a message in an effective manner, but they also can add their brand and logo to the signs, which extends their visibility to customers or clients. In addition, you can preserve memories with photos and messages with full-color, customized Signs. Place your custom order with us today. We manufacture all our high-quality signs here in the United States, in a timely manner.