Custom Signs Online
Purchase Your Custom Signs Online From Our Company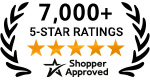 Even though our company provides a wide assortment of different stock signs on our website, there are those times when our customers need a special variation of these signboards. When this occurs, STOPSignsAndMore.com offers complete customization with any of our signage categories. Options for these Custom Sign Displays include the choice of design, colors, layout and messages for any of our signage ranging from the No Parking to novelty ones. When you select to order these Personalized Signs, you also can include your company name and logo if you so desire.
Read More
Numerous Types of Custom Metal Signage
Since customers order these signs to fit their unique specifications and preferences, Personalized Signboards vary from each other in looks and their other features. Most of the time, they begin with our customers ideas and only require minor adjustments to our stock signs to accomplish. The style of our stock sign displays can vary as well, but one thing is true about all our signage options and that is the fact that we manufacture all of our products with durable aluminum and other top-quality materials. Due to the fact that you can select from a variety of shapes, sizes and colors, you have unlimited variations and possibilities for Custom Metal Signage. We can customize your message according to your requirements whether you need ones for your property that state No Trespassing, paddle signs for your educational facility's crossing guards or aluminum reserved parking signs for your parking lot. Our company even offers custom displays in baked enamel or personalized banners in vinyl.
Examples of Our Personalized Signage
In spite of the fact that we offer a wide selection of standard sign designs, customization allows us to fulfill our customers' needs on a higher level. Restaurants, bars and coffee shops can choose to place their company logo and name along with other pertinent information on their parking signage. Another example of the use of personalization is when homeowner's associations design unique neighborhood watch displays that contain relevant information about their local police or community. Customization makes any type of sign more suitable for our customers' purposes.
Custom Signs perform their functions for our clients in a unique fashion. Companies, organizations and individuals gain the ability to transmit their own messages effectively through adding special features to their signboards. On top of this, you can save photos of fond memories and special messages by placing them on colorful, Customized Metal Signage, vinyl banners or baked enamel signs. Custom order your signs from our online store at your earliest convenience. Our company manufactures all our durable, attractive signage here in California, and we fulfill all orders in a timely fashion.