Custom Signs Online
Purchase Quality Custom Signs Online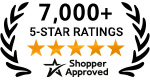 Do you need custom signs, customized aluminum signs, or even a custom parking sign? If so, you've landed in the right place — because making them is what we do! STOPSignsAndMore provides a wide assortment of stock signage available to choose from, but sometimes our customers need specialized variations of these sign types. Whether you need customized parking signs, security signs, speed limit signs, custom novelty signs, or a personalized sign as a gift, we can make it happen! Our custom signs are of the highest quality — and you can't beat the price!
Read More
Full Color Custom Signage and More
All of our personalized signs can be set in any color and shape. However, free-form placards — meaning it's not a circle, square, rectangle, triangle, or octagon — take extra coordination with customer reps. We ask that you contact us directly instead of using the e-commerce portal in those instances.
Customized Aluminum Signs
Are you looking for a gag present? Or perhaps you need custom signs for your business or an event. Either way, we can get the job done. Our customized aluminum signs come in various shapes, sizes, and colors. And if we don't have what you need in stock, we'll either make it or find it.
Connect with one of our sign design specialists who can help get the look right for your customized aluminum signs. We regularly make the following signs for customers: Customized Aluminum Signs, Personalized Signs, Custom Parking Signs and Full Color Custom Signage.
Personalize Signage with Logos, Slogans, and Graphics
Our sign-making equipment can churn out just about anything. Whether you need a generic stop sign that meets local, state, and federal regulations or a one-off novelty placard, your wish is our command. We also produce signs with custom logos, slogans, and graphics to showcase your company's logo or artwork.
Paddle Signs
Aluminum Octagon or Circle Signs
Vinyl Banner Signs
Decals and Labels
Specialized Parking Signs
All of our products are Made in the USA, and we fulfill orders fast. So let's get started! If you have questions, please feel free to contact us any time at (888) 931-1793 or shoot an email to [email protected]. One of our friendly representatives will answer any questions you may have and walk you through the process.
If you know what you need and are ready to order, feel free to use our online checkout system. We look forward to fulfilling all your signage needs.