Posts & Hardware
Invest in Sturdy Sign Posts or Stands to Display Your Quality Signage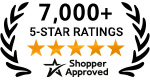 While people seldom notice quality sign posts or sign stands, they will notice signage posts that are bent, rusted or have a tacky appearance in some other way. For this reason, you should take action immediately if your sign posts or sign stands are in less than desirable attention for the sake of the first impression that your visitors and customers receive on your property or business from these sign posts or sign stands. You never want to install new signs on a post that is in poor condition from rust or other issues. Along with new posts, also consider the protection that anti-theft hardware will provide for your signs.
Read More
Steel, U-Channel Signage Posts
Lowes, Home Depot and similar stores sell round posts for sign installation purposes, but U-channel, steel sign posts last longer since they are stronger. In addition, these steel posts are ideal in a number of different locations for installing street signs, parking signs and even signs that contain special messages, such as the ones that caution drivers that children are playing in the area. Even though you can purchase green and galvanized versions of these U-channel posts, the galvanized ones will provide you with the highest level of rust resistance. When your signs will be on sign posts near the ocean or other waterways, or in a snowy environment where salt is applied to the roads, the galvanized version is always the best choice. We manufacture our U-channel sign posts in two weights. Our medium-gauge U-channels weigh 1.2 pounds a linear foot and are ideal for non-snowy locations. On the other hand, our heavy-gauge U-channels weigh 2 pounds a linear foot and provide additional strength for locations with high winds and heavy snow. Whichever gauge of U-channel signage posts that you order, we make them from 100-percent steel to ensure that they last for years without rusting. We also taper one end for easy installation into the ground. Each post contains the standard, center-to-center, one-inch hole pattern that complements the holes that we pre-drill in our signs that are compliant with the specifications in the MUTCD. Install U-channel posts 12 inches or 18 inches into the soil or mount them into a concrete footing or for a temporary installation method, turn to our movable sign stands that we describe in the next section.
Cast-Iron, Portable Sign Stands
Portable sign stands provide a number of benefits for businesses, schools, retail stores and special events. We produce quality cast-iron sign stands that can hold one sign or two signs when they are mounted one on each side. Our movable sign stands come in both 20-pound and 40-pound versions. The 20-pound stands will provide stable mounting in low-wind locations. For high-wind conditions, you should turn to the 40-pound version. Both are portable enough to relocate the signs whenever the need calls for it. We pre-drill holes in the bases of both weights in case you need to install them permanently in the parking lot.
Anti-Vandal Mounting Hardware for Additional Protection
We offer anti-vandal, mounting hardware that is easy to install and will provide additional protection for your security, neighborhood watch, parking, video surveillance, no trespassing and private property signs that you install on our U-channel sign posts. For a mere $4.95 a pair, you can prevent sign loss with this anti-vandal hardware and thus, reduce the costs of purchasing new signs and posts. Only attach your signs with regular hardware when you will not need to remount the signs, as anti-vandal hardware will take a bolt cutter to remove once you attach it.
Quality Signs Deserve Sturdy, U-Channel Sign Posts or Portable, Cast-Iron Sign Stands
We manufacture high-quality signs from rustproof, heavy-gauge aluminum to ensure they last for years without fading or discoloring. For this reason, our signage deserves our quality, U-channel sign posts or our portable, cast-iron sign stands for installation since they are made with the best construction techniques and materials. In addition, you should add our anti-vandal hardware for mounting to protect your signs from theft. Contact us today for in-depth ordering details.