Parking Signs
Display a Variety of Parking Signs to Regulate the Actions of Drivers in Your Lot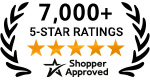 Even though you understand the fact that you must post signage in your lot to control its flow of traffic, you may not fully comprehend why you should take this action. One purpose of posting the signage is that you point the way for drivers to the entrance and exit points for your parking lot. A second purpose for displaying this signage is to place 'No Parking' displays in those places where parking is not allowed for various reasons. Typically, these signs include tow-away warnings for violators. Other signs may contain messages that state 'PARK AT YOUR OWN RISK' with the additional message of 'MANAGEMENT IS NOT RESPONSIBLE' in locations that merit a sign such as this. Another available choice to display in any car lot is the sign that states 'HANDICAP PARKING' that reserves a certain number of spaces for only those drivers or passengers with disabilities. Signs in car lots also can be to warn drivers about certain restrictions too, and not just for traffic purposes.
Read More
We Offer a Variety of Signage Displays to Help Get Your Message Out to Nearby Motorists
Reserved Signs:
In your lot, there may be reasons why you need to post Reserved Parking Signage to save certain spaces for specific individuals. For example, a pizza place may reserve a space for its delivery drivers. Other examples of uses of this type of signage include reserving spaces of staff at schools, medical facilities, businesses and organizations. Synagogues and churches also may post these displays to reserve spaces in their car lots for the rabbi, minister or priest. These Reserved Signboards are the perfect solution to prevent unwanted vehicles from hogging up your important spaces needed for your business or property.
Handicap Parking Signs Save Spaces for Those Drivers or Passengers With Disabilities:
To comply with all ADA regulations, owners of public buildings and properties need to display 'HANDICAP PARKING' signage to reserve specific places for the disabled drivers or passengers. In the event that your lot is not in compliance at present, you should install these signs as quickly as possible to avoid any legal issues. Without the proper signage displayed you and your property can face several expensive fines or possible lawsuits. On top of this, authorities require that the drivers of the vehicles using these spaces display the appropriate handicap permits in or on their vehicles while they occupy these spaces. The majority of drivers observe the restrictions of handicap parking when they notice the sign with its wheelchair pictogram and message. Along with this fact, the drivers know that people who need these disabled spaces deal with physical challenges every day of their lives.
You Can Prohibit Parking by Displaying No Parking Signs:
Various public properties, such as companies, schools, organization and even medical facilities, may need to restrict parking in certain areas of their vehicle lots or property for whatever reason on either a temporary or regular basis. To accomplish this, they can post 'No Parking' signage that is specially designed for this purpose. Delivery zones, loading and unloading areas, emergency lanes and entryways are some of the examples of these areas that may need special restrictions for their use. Regardless of the reasons why you may need to restrict these spaces of their use, drivers should always respect the signage instructions displayed around your property or business.
Our Company Uses Quality Materials to Manufacture Any of Our Parking Signs
Here at STOPSignsAndMore.com we manufacture signs that contain rust-resistant, durable, heavy-gauge aluminum. Along with this base material, we use reflective sheeting and fade-proof inks from 3M. The results of this combination are signs that hold up durably for at least, seven years. You can extend the life of these signs up to 14 years in some cases by requesting the inclusion of the Protective Overlay Film from 3M since it safeguards the signs against damage from vandalism and the weather. You can remove any graffiti with a non-abrasive pad and cleaner.
By displaying No Parking, Reserved, or other types of signage in your vehicle lot that is for public use, it allows you to control and manage the traffic flow in the lot in a reliable, safe and equitable fashion. Since our signs are such high quality, drivers can see them at all times of the day or night, and in any type of weather. Feel free to browse our selection today to find the ones that suit your purpose the best.