Parking Signs
Post an Assortment of Parking Signs to Maintain Control of Your Parking Lot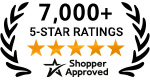 Although you know that you should display signs in your parking lot to maintain control of the traffic in it, you may not comprehend fully why you need to install them. One reason to install the signage is to direct drivers to the entrance and exit areas of the lot. Another reason for posting signage in your lot is to specify which areas drivers should not park their vehicles. No Parking Signs come in a variety of models ranging from the simple "NO PARKING" ones to the ones that contain the message of "PARK AT YOUR OWN RISK MANAGEMENT IS NOT RESPONSIBLE" on them for locations that warrant such a notice. An additional choice for signage is that of the Handicap Space Signs to notate that certain spaces are for use only by disabled individuals. Also, signage for vehicle lots can alert drivers about other restrictions as well along with being used for traffic control.
Read More
Our Company Provides a Wide Assortment of Signs to Help You Broadcast Messages to Drivers
Reserved Parking Space Signage:
You may have numerous reasons to display Reserved Parking Space Signage. An example of one reason is the Designated Customer Only Signs to alert all drivers that certain spaces must be used only by your customers. Instead of this, you may reserve spaces for the executives of your company, your school staff, your medical personnel or the delivery people who ensure that your products arrive safely to your customers' locations just for some other examples. Even churches and other religious properties use these signs to reserve spaces for their personnel. By displaying this type of signage, you prevent unwanted vehicles from blocking access to your parking spaces for those who truly need them.
Handicap Signs and ADA Parking Displays Save Spaces for Those With Disabilities:
Owners of public properties and building must post regulation Handicap Parking Signs and ADA Parking Displays to reserve spaces for the disabled and to comply with the rules set forth in the ADA, which stands for "Americans with Disabilities Act". If your lot is not in compliance at this moment, quickly post these signs to avoid lawsuits and or fines. Authorities also mandate the use of the appropriate handicap placards or license plates by drivers wanting to use handicap spaces. Most of the motorists adhere to the handicap-parking restrictions when they see a sign with a message and a wheelchair pictogram on it since they understand that the people using these spaces deal with challenging physical problems daily.
No Parking Signs Help You Prohibit Parking in Certain Spaces or Areas of Your Lot:
You may need to restrict parking in certain areas of your public vehicle lot temporarily or permanently for one reason or another. To accomplish this task, you will need to display No Parking Signage that is designed to fit your requirements. Fire Lane Tow Away Signage is an example of these signs along with signs that broadcast other Tow Away Zone Warnings. The Fire Lane Tow Away Signage is to reserve an area for fire trucks in case of fires and other emergencies. On the other hand, the Tow Away Zone Warnings can serve a broad range of purposes, such as reserving areas for loading and unloading, entryways and deliveries. Drivers understand that they must adhere to these no parking signage options to avoid paying a fine to retrieve their vehicles.
STOPSIGNSAndMore.com Uses Durable Materials to Manufacture All of Our Parking Signage Options
Our signage is manufactured with a heavy-gauge, durable, rust-resistant aluminum base. On top of this base, we apply reflective sheeting to ensure that the signs are highly visible at all times and in all types of weather. Also, we use fade-proof inks on our signage options. The combination of all these materials creates signs that last for a minimum of seven years. Upon request, our company will add 3M Protective Overlay Film to your signage, which can increase their lifespan up to 14 years since it offers extra protection from the marks of vandalism and weather exposure along with making the signs easy to clean with non-abrasive methods.
By posting our Reserved Parking Space Signage, ADA Parking Displays and signs, Customer Parking Only Signs or no parking signage options, you will be able to manage the flow of the traffic in, out and through your parking lot efficiently and safely. Due to the fact that our signage is such high quality, motorists will be able to read them clearly during the day and night, and in all types of weather. Browse through our assortment of options to learn the models that will best suit your needs.