ADA Signs
Display ADA Signage to Address the Needs of Your Disabled Customers and Visitors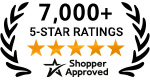 The Americans With Disabilities Act or ADA was enacted over 20 years ago to safeguard the rights of disabled people. ADA regulations dictate that public organizations and businesses must be easy access for disabled people. The regulations cover all sorts of disabilities from those who need a cane to walk to the people who are visually impaired or blind. Most property owners or managers, and people in general now understand the importance of the inclusion of ADA signage, handicap signage, ADA tactile signs and other similar signage inside buildings.
Read More
Make Disabled Visitors and Customers Feel Welcome in Your Establishment
One benefit to displaying ADA signage, handicap signage and ADA tactile signs throughout your building is that you make all handicapped people feel comfortable and welcome in your building. They will be able to find their way around your building and locate the various rooms they need to visit without a hassle. Whether they need the restrooms, stairwells or area of refuge, the handicap signage and ADA tactile signs will help guide them.
Post the Latest ADA Tactile Signs, Handicap Signage and Other ADA Signage to Comply with Regulations
On top of discouraging visits from disabled visitors and customers, your business may face fines from the Department of Justice along with local authorities if you fail to post the proper handicap signage in your building. Handicap individuals may also file time-consuming, potentially expensive lawsuits when you omit this type of signage from your structure. Save yourself the hassle and expense of these fines and lawsuits by posting affordable ADA signage. An action such as this will save you hundreds, even thousands of dollars.
Buy Tactile Signs and Handicap Signage in Bulk Quantities
On top of posting the correct ADA signage, you need to update your tactile signs and Braille signs anytime there are changes to the regulations, such as the ones that occurred in 2010. Since then, the Braille lettering needs to be the rounded version instead of the flat version to ensure that it is easy to read. On top of this, the Division of State Architects states that regulations can vary between states, especially in California for placement of ADA signage, handicap signage, and ADA tactile signs. As a result, stay ahead of the issue by keeping current with both federal and state laws to avoid expensive fines and lawsuits.
Our company takes the guesswork out of staying current since we always manufacture our ADA signage and ADA tactile signs according to the latest regulations to ensure that all our customers remain in compliance with ADA regulations. You can turn to our company with confidence to avoid all legal issues and to satisfy your disabled visitors and customers. We also provide various types of assistive signs aside from the ones to bring you into legal compliance with ADA regulations. Maybe the ones that state, "RING BELL FOR ASSISTANCE" or "WE ARE HAPPY TO PROVIDE ASSISTANCE" with the pictogram of a wheelchair with a person in it will fit your needs. While the law does not require you to post these signs, the signage will make handicapped customers and visitors understand that you are willing to help them when necessary. Search through our selection below to learn which of our ADA signage, handicap signage, ADA tactile signs or assistive signs will meet your needs. You even can custom order signs with your own unique message and inclusions.