Road & Traffic Signs
Why Drivers Need the information provided by Traffic and Road Signs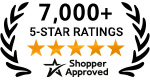 Drivers need to know the legal speed limit, what direction to drive in, and all approaching road conditions to be able to traverse to their destination safely. Traffic and road signs inform the drivers about all these facts and more along the various driving routes throughout this country. All these signs used on federal and state roadways in this country must meet the same specifications as dictated by the MUTCD.
Read More
Various Categories of Traffic, Highway & Road Signs
The MUTCD explains in detail pertinent rules covering a number of different types of traffic and highway code road signs. Even though signs that you display on private property, do not always need to conform to the guidelines set forth in this manual, it is still advisable that you adhere to them with all types of highway, traffic or road signs. By doing so, you can prevent a lawsuit in certain situations for just one benefit. Read on to discover an explanation of the most important categories of these signs.
Regulatory Highway, Traffic and Road Signs
All drivers recognize Speed Limit and STOP signs. In fact, these are two of the most common traffic, highway & road signs in the MUTCD that are in use today across the country. Without these important signs, it is impossible to envision the number of traffic problems could occur each day. Drivers would not be able to traverse safely on the country's hectic streets, roadways and even parking lots without the use of other regulatory signs in the manual, as in the One Way, Yield, and Do Not Enter signs.
The Warning Category of a Highway, Traffic or Road Sign
As people drive to their destination, they meet challenges from different terrains, traffic patterns, and weather conditions in both daytime and nighttime situations. Reflective, MUTCD traffic and highway code road signs, such as Deer Crossing or Dead End signs display warning messages to drivers of approaching issues. Other examples of these signs are ones that inform people that a railroad crossing or a traffic signal is ahead of them.
School Signs
Signs in this category are ideal to warn drivers to move slowly through pedestrian crosswalks or to watch for children. Parents and schools alike will display Slow or Children Playing signs to encourage drivers to move at the legal speed through an area. Children and pedestrians do not always think ahead enough to escape harm from hazardous traffic situations.
Discover the Quality of Our Signs
The traffic, highway and road signs that we make contain rustproof, heavy-gauge aluminum. Our company even works with 5052-H38 aluminum to build all the signs. We also use 3M reflective sheeting to enable our signs to be readable in low-light situations, as this sheeting produces quality results. You can select from a wide assortment of reflective levels, including such ones as:
Engineer Grade Prismatic - Ideal for security and parking signs
High Intensity Prismatic - Suitable for Speed Limit, STOP and other road signs
Diamond Grade Prismatic - Since this is the most intense of the reflective sheeting, we use it in school signs regularly
Upon request, we will also add 1150 Protective Overlay Film, a 3M product, on each sign you order from us to extend its lifespan. The product protects the surface of the signs from damage from exposure to UV rays and other natural elements, and there is no need to use abrasives to remove vandalism, such as stickers and graffiti. Check out our full line of traffic, highway code road signs today.