Property Management Signs
Property Management Signs Perform a Number of Different Functions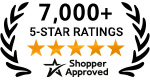 Property managers of various types of commercial, residential, and private properties are in charge of safeguarding their properties and the people who live, work, or visit them. Posting on your location with the proper signage is essential to good property management and can also be an excellent first step in limiting liability concerns and improving overall safety in the community. An affordable method that helps accomplish this task is the installation of quality, property management signs.
Read More
ADA and Other Types of Property Management Signs for Sale
Workers, guests and residents will find property management signs informative and helpful when property managers correctly display ADA room, handicap parking, entrance, exit, and No Parking signs. An important fact about ADA signs is that these signs will bring a property into compliance with the ADA laws that dictate people with disabilities deserve safe, clear access to all public buildings and venues. Signs such as these protect the property owner from major lawsuits and monetary penalties. Is your property in compliance with all applicable ADA laws? We provide a full line of handicap signs for identifying rooms, entryways or exits along with appropriate signs to reserve handicap parking spaces.
Customize Your Message When Necessary
We provide you the ability to custom design unique, property management signs to fit your specific requirements. One idea is "This Area Is Under Video Surveillance" to deter mischief and crime on the property. Professional and amateur thieves, and vandals do not want you to catch them in the act. If there is construction at present on your property, though, you may opt for one of our stock "Danger Construction Area Keep Out" signs to alert the public to watch their movements within the area to prevent injury.
Buy Durable Signs
StopSignAndMore.com has every type of property management signs for sale that you can think of to protect your property. We carry ADA, security, warning, entry, exit, parking and even custom signage. Our signs meet or exceed the standards set forth in the MUTCD with the help of the durable, rust-resistant aluminum we use to build each sign. In addition, we add reflective sheeting to our lettering and images to ensure that all signs are readable outdoors both day and night. 3M inks ensure that the text and images will not fade with exposure to various weather elements. All these features enable the signs to last a minimum of seven years. Confidently buy your signs from us soon to safeguard your property.