Cross Piece Bracket For Street Name Signs - Extended Length
| Quantity | Per Item Discount |
| --- | --- |
| 6-15 | $2.00 |
| 16-50 | $4.00 |
Cross Piece Bracket For Street Name Signs - Extended Length
Crosspiece Bracket for Mounting One Street Name Sign on top of Another - Extended Length
(Minimum order of 5 -- FREE UPS Ground Shipping)

The extension can hold a flat or extruded blade (specify blade type when ordering) and will attach to the post by various methods.
Slot length 12"
Comes with four (4) set screws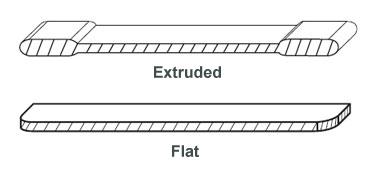 If you don't see the street sign hardware you need on our website, we may be able to special order it for you. Call us toll-free: 1-888-931-1793

STOPSignsAndMore.com makes Custom Reflective Signs to Advertise and Promote Your Business, School, or Organization! We manufacture Custom No Trespassing Signs as well as Custom Video Surveillance Signs, and Custom Property Management Signs for Business, (HOA) Home Owners Associations, Schools, and Neighborhood Crime Watch Groups. We even offer Custom ADA Compliant Tactile Braille Signs!



STOPSignsAndMore.com
Customer Reviews





(0.00)

stars out of 5
(Only registered customers can rate)
Related Products
3 Total Related Products